Now here's the photos from that trip to Kitsuki I mentioned in the previous post. The weather was extremely good, sunny though a bit too windy at the sea. It took just about 20 minutes or so from Beppu to Kitsuki by train, and the scenery along the way was pretty spectacular. The rice fields were all looking beautifully golden, and the sky was so blue. I enjoyed taking lots of landscape and other non-bird shots a lot. Here's a selection.

Cold autumn breeze with warm morning light made my morning walk perfect.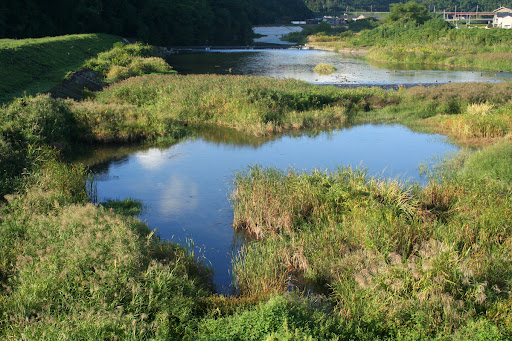 The river looks really nice, though there were not so many birds.

Birds along the river were good in number, but not quite so in variety. There were lots of
Intermediate
and
Little Egret
perching on the river banks and
Skylarks
. A few couples of
Zitting Cisticolas
were also flitting in the rice paddies, as well as the numerous Meadow Buntings. A few Mallards and Spot-billed Ducks were floating in the river, with lots and lots of wigeons.
Black-eared Kite
was not surprisingly the only raptor seen.